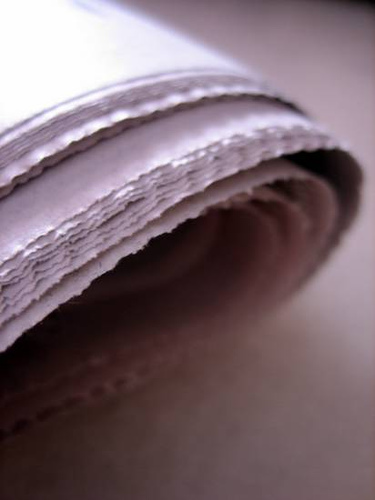 The Pre has officially launched on the other side of the pond.  The last week saw launch parties in Germany and England and a full launch in Spain.  A new Palm Pre book was released.  Many new apps appeared in the App Catalog.  Without further ado:
The Palm Pre Goes Global
Those of us in the US and Canada have been enjoying our phones for a while.  Now, Europe is finally getting its turn.  Palm had a gala event in London.  In attendance were a number of 'Euro-stars' and others eager to see the Pre.  The Pre will be available on O2 on Friday in the U.K. and Ireland.  O2 also has the exclusive on the Palm Pre in Germany.  Germany had its own pre-launch parties for its launch yesterday.  In Spain, Telefonica launched the Palm Pre today.  Reports are that there's a lot of interest in the Pre.  Welcome aboard, Europe!  Pretty soon you'll be trying to backswipe everything, too!
Good News for Dummies!
Having anxiety about the aforementioned back gesture?  Not sure what that little button is on the front of the Pre?  Chris Ziegler has you covered.  His recently released Palm Pre for Dummies has 300 pages of facts, figures and guides for our favorite smartphone.  If you're afraid to admit to that level of ignorance you can always check out Palm Pre: The Missing Manual by Ed Baig.  Both are priced at $16.49 on Amazon.com.
Apps Galore
A number of app releases have graced us over the last seven days.  The total number of apps in the catalog is now up to 151.  If you haven't checked recently it's time to bring up the App Catalog app.  Of special note is the appearance of Match 'Em, our very own contribution to entertainment on the Pre.  We also saw the appearance of two German apps:  billiger.de and SPIEGEL ONLINE.  While we don't expect too many German apps to appear in the English language App Catalog we will likely see more now that the Europeans have devices to test their apps with.
Roundup
Also appearing this week was a Palm Pre knockoff.  China has some amazing cloning ability.  This model has a few more buttons than the Pre we're used to but it also comes with TV and FM tuners.  VuiVision has you covered if you want TV on a real Palm Pre.  Have some news to share?  Use our comments section below or tip us on Twitter.